This week long retreat takes place on board a traditional wooden sailing Gulet.
We will be traveling around the landscapes and turquoise waters of the Dodecanese islands.
This retreat is for pleasure. It gives you the time and space to slow down, to relax and recharge.

At this time of year there are few tourists on the Aegean sea, as the season is coming to a quiet end.
The days are still warm and the evenings on deck and nights in the cabin are cool.

On board there are a team of four practitioners to help you relax, to release and to realign your body.
Louka Leppard & Miriam Berger will be giving individual treatments of massage.
Laura Nowell & Barbi Krippner will be giving private and group classes of yoga.
There are also a friendly 5 man crew at your service who manage all sailing, cooking and the upkeep of the boat.

After our departure from Rhodes we will spend between 2 and 4 hours each day,
gently cruising to find secluded bays and beaches to moor in for the afternoon and evening.

The boat is large - 38 meters long with a beam of 8 meters.
This makes travel very smooth and stable, so you have no need to worry about motion sickness.
There is a lot of space on board. As well as having beautiful cabins with wooden interiors
there are large lounging areas with and without shade to the front and rear of the boat.

Each morning on deck, as the sun rises and each evening as the sun sets
you will be guided through a slow, meditative and gentle yoga practice by Barbi.

During the week you will each receive one individual treatment of massage from Louka
and one individual treatment of massage from Miriam,
as well as a personally tailored 5 element yoga class from Laura.

The food served for Breakfast lunch and dinner is fresh, delicious, light and healthy:
green tea, fruit, nuts, salads, vegetables, rice and fish.
There is no coffee, alcohol or smoking on board.

For the most part there is no schedule.
Your days are free to rest, to swim in the various shades of blue water
to sunbathe in the breeze or take time on land in beautiful bays and small towns.
You do as much or as little as you please.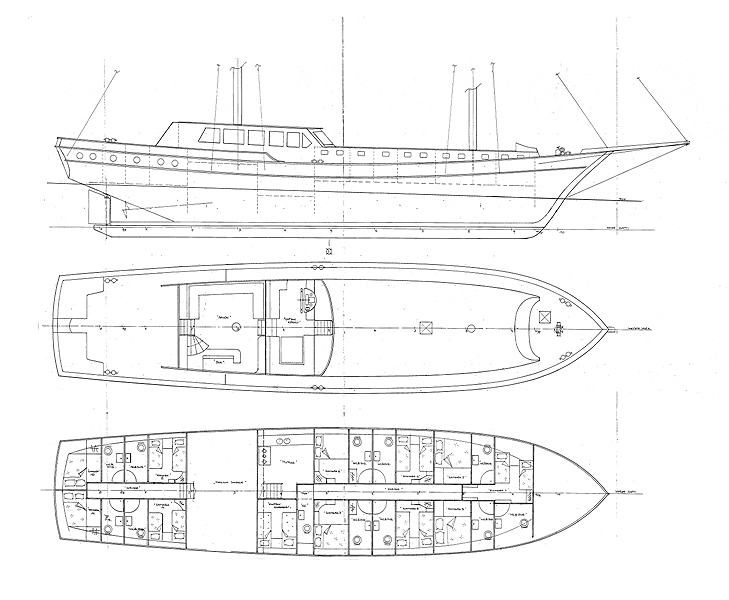 ACCOMODATION AND FEES


To allow for enough personal space, and time for individual treatments,
there are only 12 places available.

TWIN CABIN WITH EN-SUITE BATHROOM
Shared occupancy 1800€ per person

DOUBLE CABIN WITH EN-SUITE BATHROOM
Single occupancy 2500€
Double occupancy 1800€ per person

The price does not include flights or airport transfers to and from Rhodes airport.
It is not essential but advisable to arrive the day before departure.




JOIN US ON BOARD


Please contact Fred Perozzo
for more information.